A break from traveling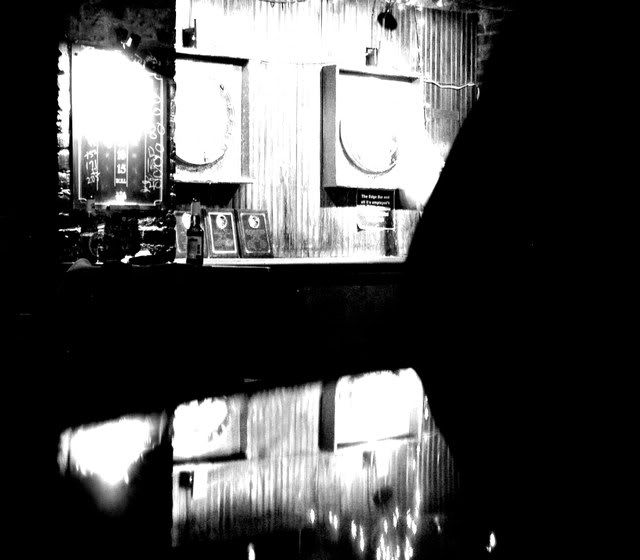 I used to look at the interstate expressways emerging from the tunnels outside of NYC and think of the the great country lying beyond the suburbs of New Jersey. Outstretched towards the west lay unknown territory beyond the industrial complexes of artificial marshes and sloughs. I'd imagine how the trucks would thin out to nothing amidst the forests and fields, with the occasional stray house with Amish and "country people" residing. The setting sun would cover this land with a soothing, profound glow and I couldn't fathom what secrets and treasures lay beyond such a beautiful site.
I have a better idea of the "treasures" that lay beyond Bayonne in my older age. I also am beginning to find that much of what lies beyond, towards the west, closely resembles much of everything else. I could travel down the streets of Hagerstown and feel as if a familiar pizzeria in the deepest reaches of Queens is just around the corner. The marina in Cleveland bears a remarkable resemblance to the south shore of Long Island, minus the huge interstate that blockades it all in. Even excluding the shared Italian population Piccola Italia in Montreal bears striking resemblance to Bensonhurst. Larger differences among urban places are only noticeable if you've lived in a sprawling metropolis like NYC for as long as I have, while subtler differences that may be obvious to me will not be apparent to a visiting friend or relative who may even be more traveled than me.
Places share a common thread of consumerism, a thread that is now being stitched more and more into formerly poor areas of Brooklyn. The ubiquitous presence of Starbucks is an obvious example, as is the Subway chain. Many people are attracted to specific urban centers for the more local commerce of a specific restaurant or eatery, a specific clothing store, a favorite bar and the like. No one comes to Williamsburg to eat at the McDonalds on the corner of Broadway and Havemeyer St. They might want to come to the neighborhood for the excellent food at a Korean grill, or for the vast selection of brews at bars that cater towards the beer-snob. The national chains that open new locations are catered towards the locals, the older blood that has lived in the city longer and maybe lacks the financial backbone of people looking for the $15 dinner.
*Insert vomited socio-economic theories here.
There is shared architectural design between cities, as well as a similarity in the infrastructure design. Some people find difficulty in knowing where in space they are relative to where they've just been. These people lack the foresight of recognizing the grid of a city. The changing grid structures throughout a city reflect different neighborhoods. Many people who haven't grown up in a city often refer to neighborhoods as "towns" either out of habit, or because they fail to realize that there is usually a gradual change as you enter one neighborhood and leave another as opposed to a sharper demarcation between towns of a suburb or rural setting. I constantly wonder how the overall consciousness of a city will change with suburbanites flooding the urban grids. Again, the question remains, "What will the average face look like in 10 years?"
Labels: critique